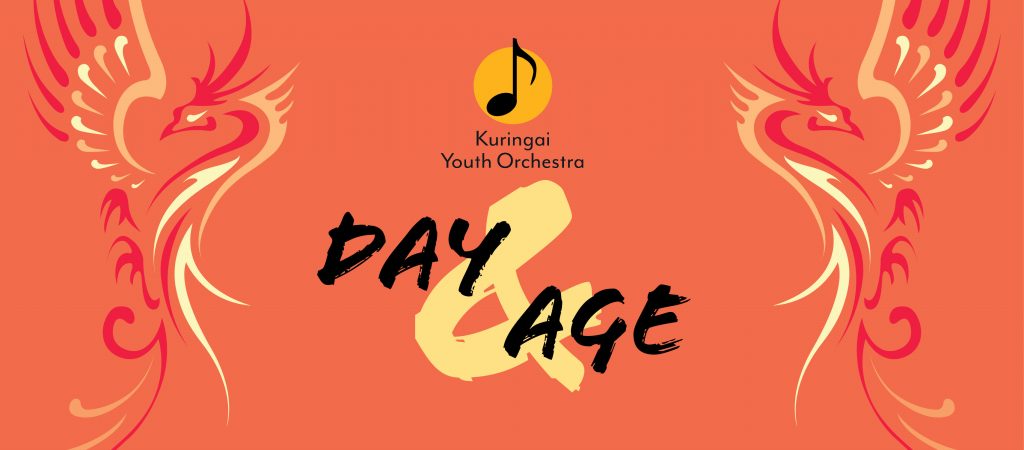 Scroll down to book tickets online at a 20% discount*

Join KYO on Sunday 21st March, 4pm at Killara High School's Hall for KYO's "Day & Age" concert featuring Eric Coates' The Dam Busters March and Tchaikovsky's Symphony No. 5. The concert will be roughly an hour long and the first opportunity to see KYO live since 2019!

Tickets at the door
Adults: $25
Concessions/Students: $15
Kids Under 12: $5

Tickets online
20% discount* when you book below. 
*Booking fees apply. Online bookings close 24 hours before the start of the concert.

Venue
Killara High School Hall
Koola Ave, East Killara NSW 2071
Enter via Gate 2 and following the signs to the school hall. Parking is available on surrounding streets.
COVID Safety
KYO will be following a strict COVID safety plan for all guests. You must stay at home and not attend the concert if you:
have been in close contact with a person who is COVID-19 positive
have travelled overseas or interstate to a COVID-19 hotspot in the past 14-days
have tested as COVID-19 positive, or are waiting for the results of a COVID-19 test
are feeling unwell and have any COVID-19 symptoms
On arrival, please scan the QR code at the gate or registration desk. Seating is unallocated, however all guests will be guided to their seats to maintain distancing. Guests are welcome to wear masks during the concert. After the concert, please avoid congregating in the indoor areas. In line with Killara High School restrictions, we are unable to serve afternoon tea after the concert.