The orchestra
The Kuringai Youth Orchestra (KYO) is a community youth orchestra based in Sydney's upper North Shore, open to talented musicians aged 13-26 to join throughout the year.

Many of our musicians attend the Sydney Conservatorium of Music, but our players also come from far and wide – Macquarie Uni, Sydney Uni, UNSW, UTS, Abbotsleigh, Conservatorium of Music HS, Glenaeon Rudolf Steiner School, Killara HS, Knox Grammar, Masada College, PLC, Ravenswood Girls, St Ives HS, Sydney Grammar, Turramurra HS, Wahroonga Adventist School, etc.

The orchestra won the Community Youth/Secondary School Orchestra 25 and under category at the Sydney Eisteddfod for three years in a row from 2014-16. Furthermore, KYO featured on the 2018 Chinese Mid-Autumn Festival Gala, which was broadcast on the Chinese national broadcaster CCTV to an audience of over one billion people.

The orchestra is incorporated as a not-for-profit association and run by an elected volunteer committee.
Musical director – Neil Thompson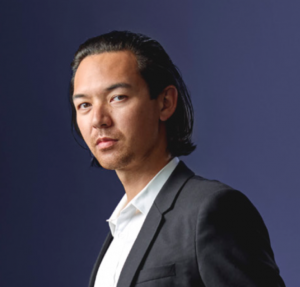 Having begun on viola in his hometown Whyalla, Neil's career has taken him all around the world, including Europe as touring soloist whilst at Marryatville High School, a 'Special Interest Music Centre' school (Adelaide). Neil has also performed and toured with the Adelaide, Melbourne, Tasmanian and Sydney Symphony Orchestras (upon holding an SSO fellowship in 2012), as well as with the Australian Chamber Orchestra and its sister orchestra ACO2 (currently ACO Collective) with whom he was an 'Emerging Artist'. He enjoyed two years of touring with 'The Cat Empire' and features as soloist and guest artist on their DVD 'Live at the Bowl'. Neil regularly performs at the Sydney Opera House with the Australian Opera and Ballet Orchestra for Opera Australia and the Australian Ballet.

Primarily a chamber-musician, Neil has been fortunate enough to have performed and/or recorded with Pekka Kuusisto, Kristian Winther, Richard Tognetti, Dmitry Sitkovetsky, Dimitri Ashkenazy, Brett Dean, Lisa Moore and more recently, the Omega Ensemble, as well as others. Recently being invited to join the 'Caro String Quartet', 2015 proved to be a particularly exciting year for him having been invited to join the highly acclaimed aformentioned 'Omega Ensemble' and co-founding 'The Nano Symphony'.

Neil studied on full scholarship at the Australian National Academy of Music (ANAM) studying under Christopher Moore and Roger Benedict, and holds a Bachelor of Music in Performance (Honours) from the Elder Conservatorium of Music, University of Adelaide having studied under Keith Crellin.

In November 2017 Neil toured to China with Omega Ensemble giving performances and masterclasses at the Beijing Central Conservatory, Chang Chun's JiLin College of Arts and Dalian University. Neil is featured on Omega Ensemble's ABC Classics album: MOZART – MUNRO – PALMER

Neil is currently conductor-director of Killara High's orchestras and has directed performances of Schubert's 'Great' 9th Symphony (in Adelaide), Faure's Requiem with the Mosman Symphony Orchestra and the 2nd Symphony by Brahms with the Eastern Sydney Chamber Orchestra.
Guest conductor – Carlo Antonioli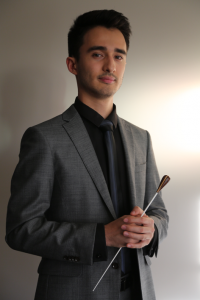 Carlo Antonioli is a conductor and saxophonist. A recipient of the Alan Bellhouse Memorial Award for Conducting and the Ada Thompson Prize for Postgraduate Students, he completed a Master of Music Studies (Conducting) at the Sydney Conservatorium of Music in 2017 and a Bachelor of Music (Performance) with First Class Honours in 2015.

Carlo is currently the Assistant Conductor to the West Australian Symphony Orchestra. He was a participant in the Symphony Services International Conductor Development Program in 2015-2016, working with the Tasmanian, Adelaide and West Australian Symphony Orchestras and the Opera Australia Orchestra, and was one of eleven conductors selected for the inaugural Australian Conducting Academy with the TSO in 2018.

In addition, he has worked with many of Sydney's community and youth orchestras, including Sydney Youth Orchestras, the Eastern Sydney Chamber Orchestra, Orange Symphony Orchestra, Kuringai Youth Orchestra and a variety of self-formed ensembles. He is also a passionate educator, having worked for many years developing school music programs in Sydney.

An avid musicologist, his article on Strauss's Metamorphosen has been published in the Sydney Undergraduate Journal of Musicology. As a saxophonist, Carlo performs with the Luxum Quartet, which performed at the 2018 Melbourne International Saxophone Festival, Petrichor Sax, which won first place at the Sydney Eisteddfod Musica Viva Chamber Music Award finals, and has performed with the Willoughby Symphony Orchestra.